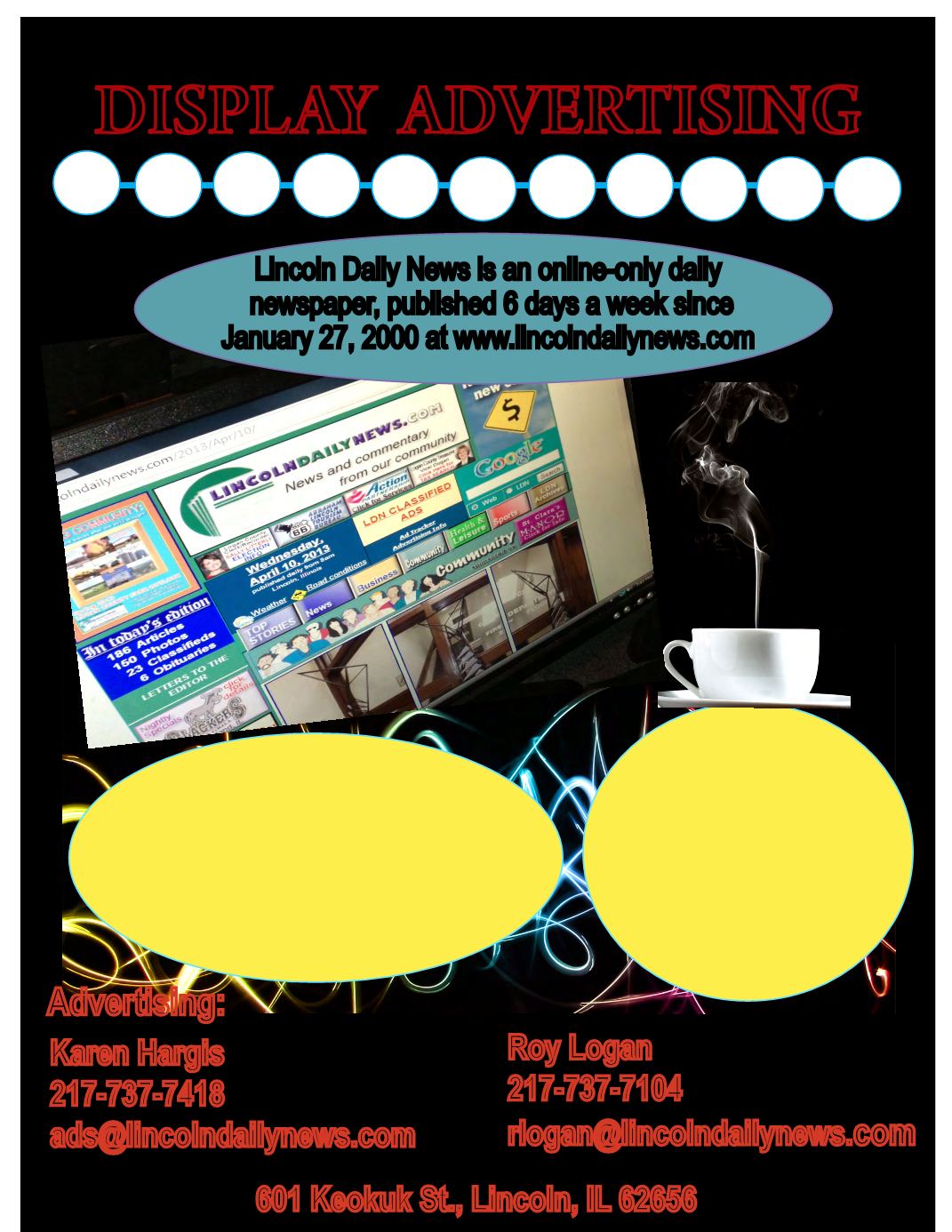 Lincoln Daily News.com
Karen Hargis
217-737-7418
Roy Logan
217-737-7104
rlogan@lincolndailynews.
com
I N F O R M A
NOIT
Advertising:
Advertising
contained
in our publication is
mainly local, offering
products and services
of interest to our
central Illinois
audience.
Each edition contains a variety
of local, state, national and international
stories from numerous sources to
fairly represent the news to our readers
in Logan County in central Illinois.
601 Keokuk St., Lincoln, IL 62656
Lincoln Daily News is an online-only daily
newspaper, published 6 days a week since