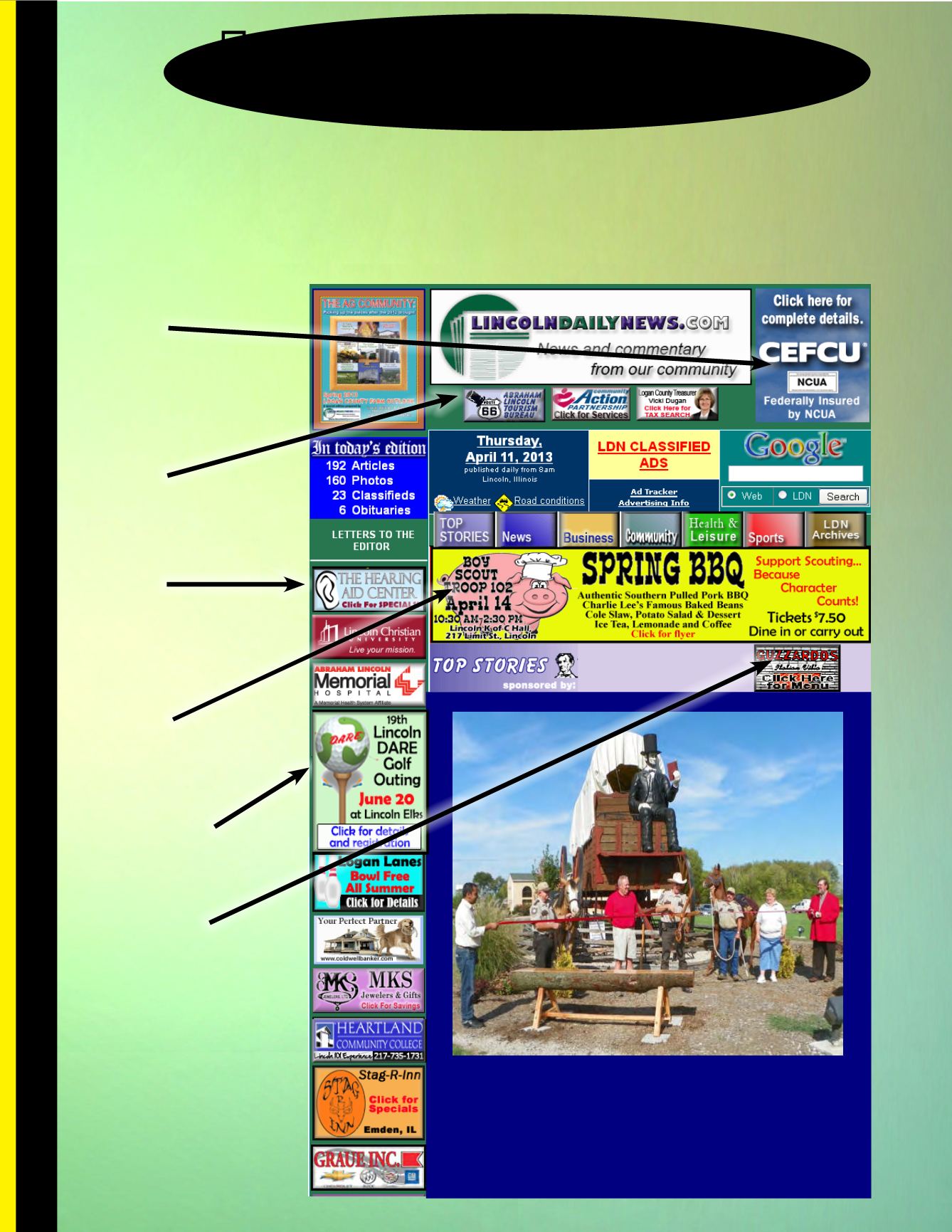 This is a portion of LDN's front page. The news is presented with advertising
gracefully woven in the space. We feel that the advertisers are a very important
part of the community and need adequate exposure. After all, LDN is free to the
readers because the advertisers are footing the bill.
There are 6 different kinds of ads on this portion of the front page alone:
This photo taken last September includes Best Western owner Paresh Patel on the far left, Geoff
Ladd of the Abraham Lincoln Tourism Bureau of Logan County on the far right, Lincoln Mayor Keith
Snyder, Darlene Begolka of the Railsplitter organization and three members of the Logan County
Mounted Police. The patrol was presenting benches to the tourism bureau so that visitors at the
wagon site can have a nice spot to sit a spell. It is estimated the wagon is one of the bureau's most
popular Lincoln attractions, with approximately 1,500 visitors stopping there each month. The future
of the tourism bureau has been a hot topic recently. At the city council meeting Tuesday evening, it
was discussed at length by the tourism board and council. Read more about this in the story below.
Photo from LDN archives (Click on image for larger version.)
A great opportunity to get your message out!