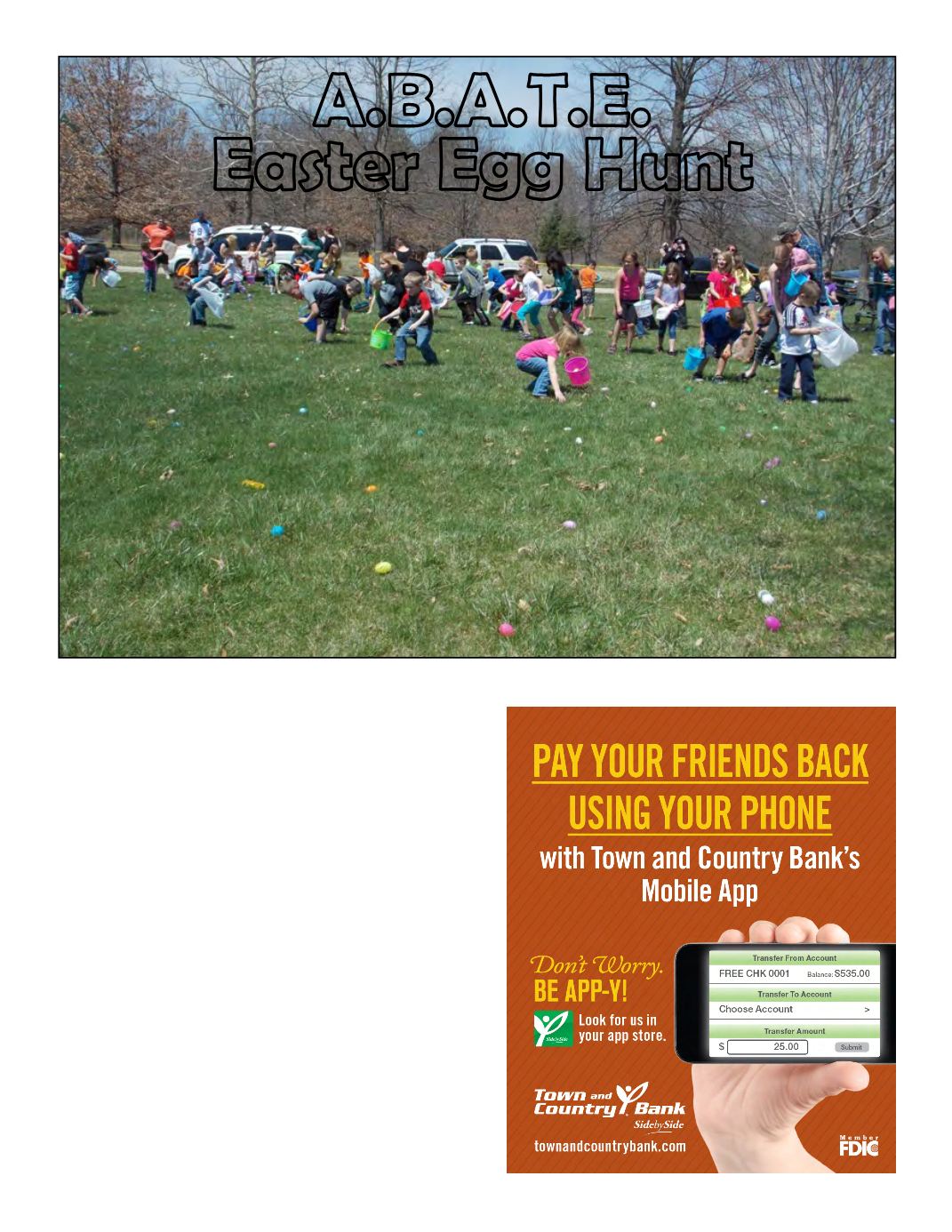 April 12 & April 19, 2014 LINCOLN DAILY NEWS.com 2014 Easter Egg Hunts 21
A.B.A.T.E.
Easter Egg Hunt
Throngs of kids scattered like bunnies at the
annual Easter egg hunt sponsored by the Salt
Creek Chapter of A.B.A.T.E.
The Saturday afternoon event may have been
the warmest day yet for 2014 — sunny, calm and
about 72 degrees — but it was a great attraction
for kids scampering across the fields, trying to
grab up a few plastic eggs filled with candy.
The Salt Creek Chapter of A.B.A.T.E.,
a nonprofit group dedicated to protecting
motorcycling, promoting motorcycle awareness
and safety; hosts the annual event.
Beverly Brown, speaking for the organization,
was excited by the hundreds of kids and parents
who came out on Saturday. "It was the most
awesome turnout ever," she said.
Pictures by Jan Youngquist