Since so many in the community have asked about it, and as LDN food editor and co-instructor of the class, I thought I'd share a follow-up on the details of the cooking classes.
After many planning sessions and then grocery shopping together, Roy and I welcomed our students into the kitchen at the Rec Center on a Monday night, March 26. The class was to begin at 6:06, and we started exactly at 6:06.
Week 1: Pork, a few complementary veggies and dessert
Nothing like jumping right into something none of the new students had done before, which was cut up a whole boneless pork loin. With the loin on the cutting board, I started by showing the participants how to cut pork chops off the end. The chops traditionally have been called "America's cut."
Next, I demonstrated how to cut butterfly pork chops that could be made into stuffed pork chops. A student prepared a boxed stuffing mix; then we stuffed a few chops and put the pan in the oven for our first meal.
Next to be cut off the loin was a pork roast, which was set aside to freeze for a later meal.
And last of all, we used the end piece that Roy cut in chunks for a recipe called "Roarin' Good Pork." This recipe was prepared as the students stood over the stove watching. Then of course, we each enjoyed tasting it. Roarin' Good Pork turned out to be a class favorite.
To go with our meal the first night, we prepared a side dish of roasted veggies. The oven-roasted mix of carrots, broccoli and sweet potatoes drizzled with olive oil made a perfect complement to pork.
It became a theme each week to make sure we finished our meal with a "Deb dessert."
What goes better than pork and apple? So, the first week a fresh apple crisp was prepared and enjoyed.
Each class was sprinkled with basic information on products, how to read a recipe and measure ingredients, safety, cleanliness, and always included special tips.
The first homework assignment was to actually use one of the ideas or recipes at home in the coming week.
And when we returned the following Monday night, we started the class by sharing what the students had prepared and how it turned out.
Throughout the four weeks there were always lots of questions.
On Week 2: Here chick, chick, chicken
Chicken was on the board for the next session. These dishes were mostly prepared as casseroles. I started the evening with a recipe called "Mystery Chicken."
Next Roy took over, making two other dishes. The first was marinated chicken breast covered in marinara sauce and Parmesan cheese, then topped with mozzarella cheese at the end. The second prepared dish was creamy rice and chicken breast: "Wow, was that good!"
In addition, Roy made a special creamy tomato soup topped with croutons. This tasted wonderful and surprised everyone at how easy it is to make.
We gave the class lots of ideas on other ways to prepare chicken and put a nice meal on the table for their family.
To finish off the second class, I prepared a Fudgy Puddin' Cake. It was easy to make and oh-so-full of chocolate. It was topped with ice cream and whipped topping, and "another hush came across the room that night."
It was now halfway through the course, and we realized our students were absorbing all they were taught.
Week 3: Beef -- it's what's for dinner
We moved on to our next topic -- beef. The afternoon before our third class, Roy prepared a roast, potatoes, onions and carrots, and oven-roasted it all. By 6:06 that Monday evening we were ready to sample and create new dishes out of leftovers from that one meal.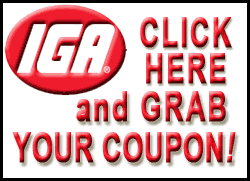 We first made meat for sandwiches out of shredded beef, juice and a touch of liquid smoke.
For the next meal, Roy demonstrated how to make gravy from the juice and add the chunked up meat and veggies back in to be served over hot biscuits.
The beef demo was not finished. We learned how to use a pressure cooker to cook a roast quickly for Italian beef sandwiches.
And, the evening wasn't complete until we had dessert. That night it was a creamy, layered parfait topped with a homemade raspberry sauce and mixed fruit. Easy, rich and good!
By the end of class, Roy and I were asking the students what they would like to learn to make the following week.
An appetizer, pasta, Mexican and of course, anything chocolate were the suggestions.
Week 4: Mexican appetizers, pizza, Alfredo and another dessert struck silence
Now in our last week of classes, we were getting to know each other pretty well, and the questions kept flowing.
To start our last Monday night class, I demonstrated a hot appetizer made with won ton cups, taco meat, salsa and cheese. To stay with that theme, I made Mexican pizzas in the oven and also in the microwave. I believe it surprised the students how easy it was and also how good it tasted. Plus, we talked about all the variations of this recipe.
Next, Roy demonstrated his Chicken Alfredo recipe. I have to admit, it was my favorite dish of all, one that I will make later.
As class was taking place that night, I'm pretty sure the students couldn't help but notice the chocolate brownie cupcakes on the counter behind us. Before class I had prepared a recipe from LDN's Grab Your Fork food column: Cookie Dough topped Brownie Cupcakes. This is when the hush came over the room for the last time. Wow, were they interesting and yummy! I'm guessing that recipe will be talked about for days to come.
When the class was coming to a close, Roy and I were still discussing new recipes and ideas with the students. They know they can contact us at any time with questions, and you can too.
I'm so glad we had this cooking class. We've been asked several times if we will do this again. While nothing is on the books for now, we are not ruling anything out. If you are interested or know of anyone who is interested in taking the next set of classes, you may contact the Lincoln Park District.
From my kitchen to yours, try a new recipe, "Grab Your Fork" and dig into the fun of cooking!
___
Contact information:
Send your questions, suggestions, tips and favorite recipes for sharing to:
debrohrer@lincolndailynews.com
[By DEB ROHRER, LDN food editor]
LDN's Grab Your Fork can be found in the Health & Leisure section: http://reference.lincolndailynews.com/
recipes/recipes_new.shtml
Lincoln Park District
1400 Primm Road
Lincoln, IL 62656
Phone 217-732-8770
Email: info@lincolnparkdistrict.com