"We found that children's milk consumption did decrease between 5th and 8th grade, but the changes weren't related to changes in their consumption of sweetened beverages," reports lead investigator Reena Oza-Frank, PhD, RD, in the Center for Perinatal Research of The Research Institute at Nationwide Children's Hospital and the Department of Pediatrics at the Ohio State University in Columbus, OH. "In addition, regardless of how much sweetened beverages children consumed, milk and 100% fruit juice were complements in children's diets. Children increased or decreased their intake of both in tandem."

Researchers studied beverage consumption among 7,445 students who were part of the Early Childhood Longitudinal Study, Kindergarten Class of 1998-1999 (ECLS-K), a nationally representative study of children from kindergarten to 8th grade. The children filled out a food consumption questionnaire in the 5th and 8th grades that included questions about how much and how frequently they consumed milk, 100% fruit juice, and sweetened beverages. Investigators compared the data to measure changes in consumption over time. The analysis accounted for demographic characteristics and socioeconomic status and factors such as public versus private school attendance, whether the child ate school lunch or breakfast regularly, and whether the child received free or reduced-price lunch at school. Other nutrition indicators included were changes in consumption of vegetables, fruits, and fast food.

Overall, children's reported caloric drink servings per week fell significantly between 5th and 8th grade. Milk consumption fell while consumption of 100% fruit juice increased, regardless of sweetened beverage consumption. Milk consumption fell more among children who drank any sweetened beverages than among those who drank none. The decline in milk consumption was even larger among children who drank sweetened beverages daily; that group drank an average two fewer glasses of milk in the 8th grade than they had in the 5th grade. Children who drank sweetened beverages were more often male and white. Those who drank sweetened beverages daily more often attended public school, ate school lunch or breakfast regularly, and received a free or reduced price school lunch.

However, controlling for demographic and nutrition characteristics, changes in children's milk and juice consumption were not significantly related to changes in their consumption of sweetened beverages over time, indicating that sweetened beverages did not replace other caloric beverages in children's diets. Children who increased their milk consumption also increased their juice consumption over the three-year period, indicating that milk and juice are complements, not substitutes, in children's diets. "Analysis of multiple subpopulations indicates that milk and juice consumption increased or decreased in tandem for most children," says Dr. Oza-Frank.

Of concern, Dr. Oza-Frank notes, is that as children increase their intake of one high caloric beverage, they also increase their intake of others. "It's important for [food and nutrition practitioners] to help children and families understand that caloric beverages, even those that are generally healthful, contribute to children's total calorie intake and must be moderated as a part of a healthy diet," she says.

The study was conducted by researchers from the Research Institute at Nationwide Children's Hospital, Agnes Scott College, and Emory University and was funded by the National Institute of Child Health & Human Development.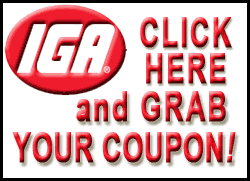 ABOUT THE JOURNAL OF THE ACADEMY OF NUTRITION AND DIETETICS
The official journal of the Academy of Nutrition and Dietetics (www.eatright.org), the Journal of the Academy of Nutrition and Dietetics (www.andjrnl.org) is the premier source for the practice and science of food, nutrition and dietetics. The monthly, peer-reviewed journal presents original articles prepared by scholars and practitioners and is the most widely read professional publication in the field. The Journal focuses on advancing professional knowledge across the range of research and practice issues such as: nutritional science, medical nutrition therapy, public health nutrition, food science and biotechnology, food service systems, leadership and management and dietetics education.
The Journal has a current Impact Factor of 3.586 in the Nutrition and Dietetics category of the Journal Citation Reports®, published by Thomson Reuters. It was previously published as the Journal of the American Dietetic Association.
ABOUT THE ACADEMY OF NUTRITION AND DIETETICS
The Academy of Nutrition and Dietetics (www.eatright.org), formerly the American Dietetic Association, is the world's largest organization of food and nutrition professionals. The Academy is committed to improving the nation's health and advancing the profession of dietetics through research, education and advocacy.
ABOUT ELSEVIER
Elsevier is a world-leading provider of scientific, technical and medical information products and services. The company works in partnership with the global science and health communities to publish more than 2,000 journals, including The Lancet (www.thelancet.com) and Cell (www.cell.com), and close to 20,000 book titles, including major reference works from Mosby and Saunders. Elsevier's online solutions include ScienceDirect (www.sciencedirect.com), Scopus (www.scopus.com), Reaxys (www.reaxys.com), MD Consult (www.mdconsult.com) and Mosby's Nursing Suite (www.confidenceconnected.com), which enhance the productivity of science and health professionals, and the SciVal suite (www.scival.com) and MEDai's Pinpoint Review (www.medai.com), which help research and health care institutions deliver better outcomes more cost-effectively.
A global business headquartered in Amsterdam, Elsevier (www.elsevier.com) employs 7,000 people worldwide. The company is part of Reed Elsevier Group PLC (www.reedelsevier.com), a world-leading publisher and information provider, which is jointly owned by Reed Elsevier PLC and Reed Elsevier NV. The ticker symbols are REN (Euronext Amsterdam), REL (London Stock Exchange), RUK and ENL (New York Stock Exchange).