Pike Chowder
1/2 cup onions, chopped
2 cloves garlic, crushed
8-ounce package cream cheese
1 can corn (do not drain)
2 tablespoons butter
1 can potato soup
1 can tiny shrimp, drained
1 can clam chowder soup
1 1/2 cans of milk
1 1/2-pound pike filets cut into bite-size pieces
1 can of clams, drained
Salt and pepper
Melt butter in skillet. Add onions and garlic. Sauté until onions are transparent, and add the rest of the ingredients except cheese. Cook until fish flakes. Add cheese, salt and pepper to taste. Cook until cheese melts. Keep stirring so it doesn't burn or stick. Serve in bread bowl.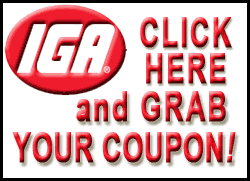 Pasta and fish. Who wouldn't love this dish. I have made this also with fresh pasta. It is one of our favorite recipes in the Winkelman house.
Walleye Linguine
1 1/2 walleye filets cut into bite-size pieces
2 tablespoons butter
2 shallots, sliced
2 garlic gloves, crushed
1 can minced clams, drained
1 cup chicken broth
1/2 cup white wine
2 tablespoons lemon juice
1/2 cup chopped parsley
3/4 teaspoon oregano
3/4 teaspoon basil
2 tablespoons corn starch, mixed with water to thicken
1/4 cup sour cream
2 teaspoons butter
1 box linguine noodles
In skillet, sauté shallots and garlic in butter; then add broth, wine, lemon, parsley, basil, oregano and clams with juice. Bring to a boil, add fish, and cook until fish flakes. Add cornstarch mixture and stir until thickened.
Cook noodles while making sauce. Once done, drain and add sour cream and butter to noodles. Add fish mixture, mix well and serve.
[Recipes from Kris Winkelman]