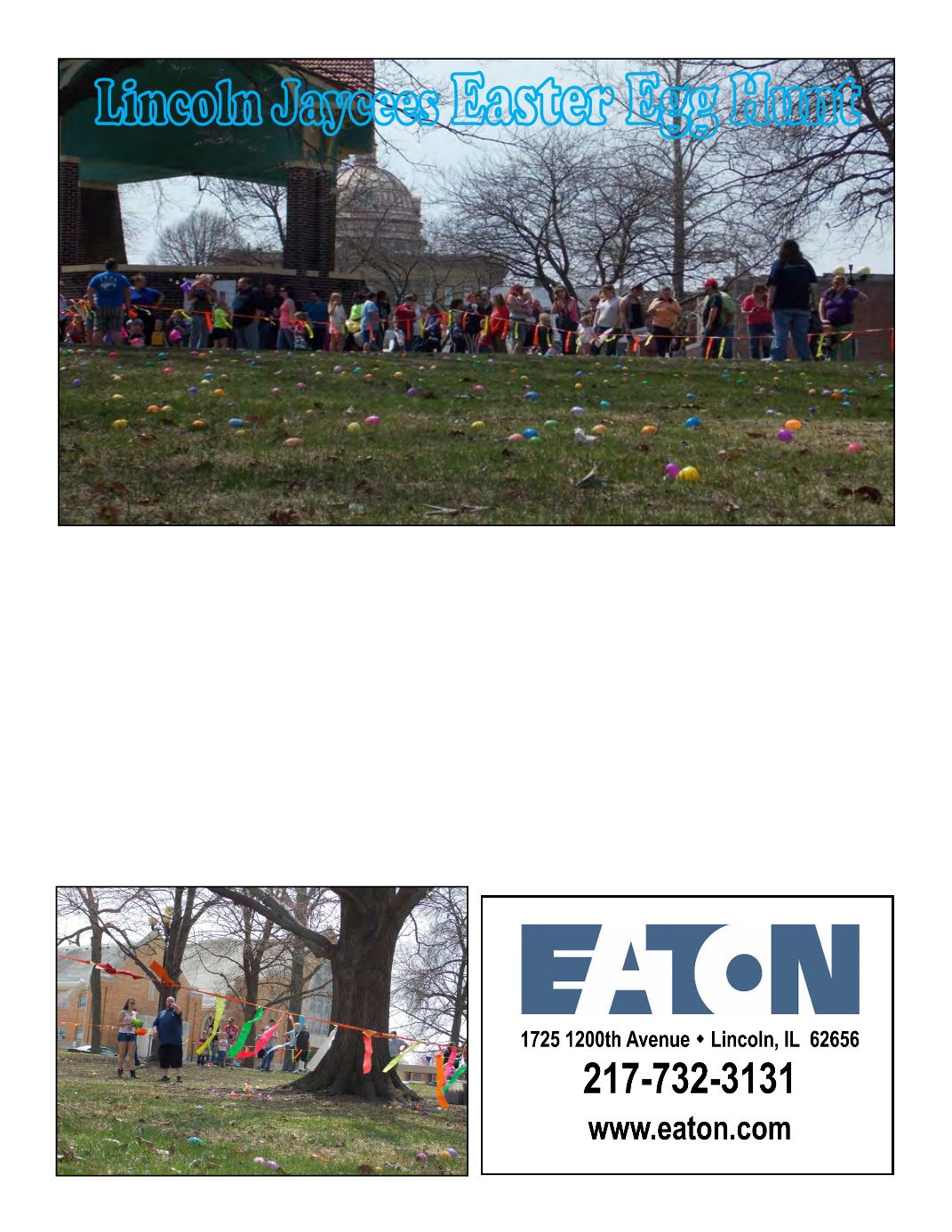 2 April 12, 2014 2014 Easter Egg Hunts LINCOLN DAILY NEWS.com
On Saturday, April 12, the Lincoln Jaycees played host to hundreds of
children during their annual Easter egg hunt at Latham Park in Lincoln.
While a bit breezy, the late-season date offered sunny skies and tem-
peratures warm enough to start melting chocolate.
The races to pick up eggs filled with candies and certificates were
launched in three groups: ages 1-3, 4-6 and 7-8.
Pictures by Jan Youngquist