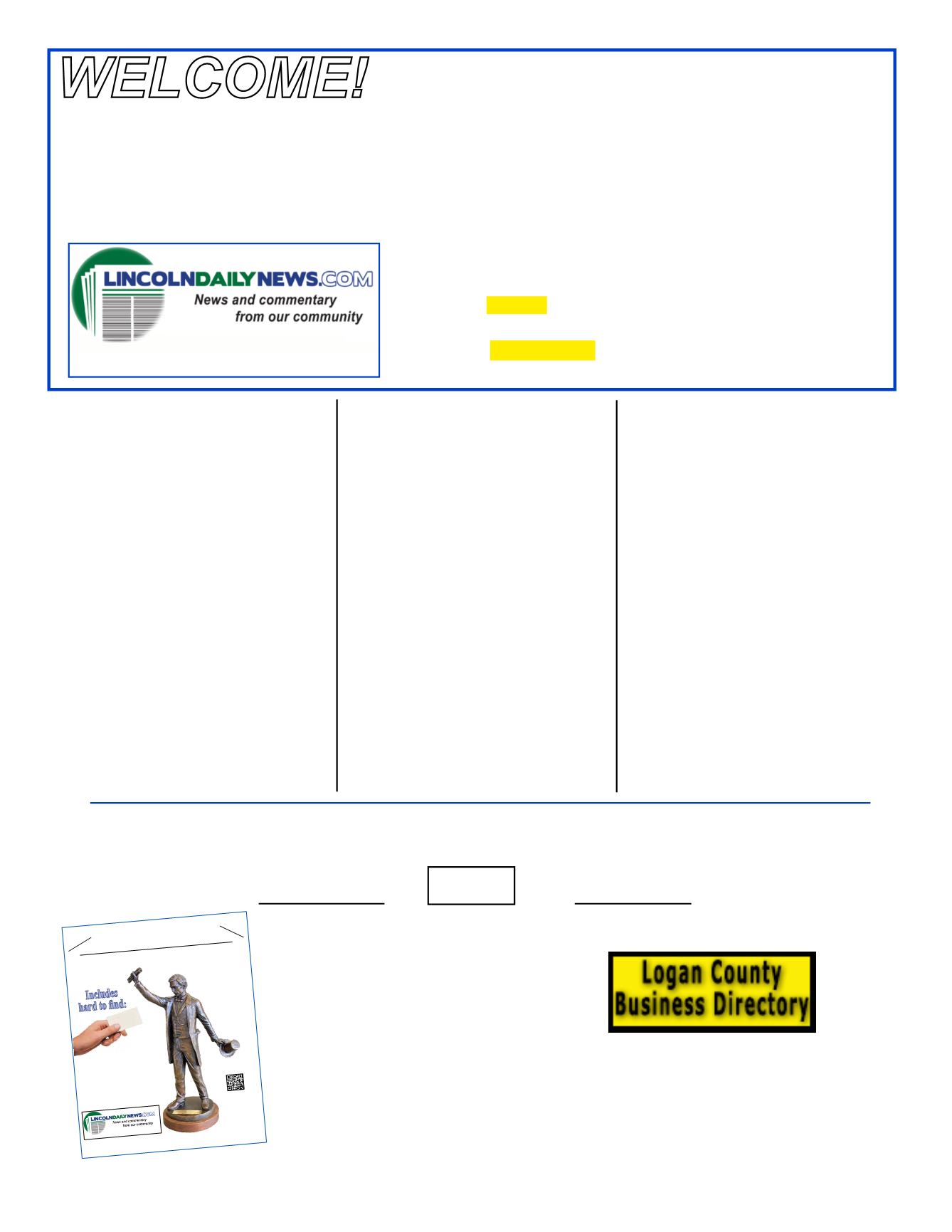 2014 - 2015 Logan County Business Directory An LDN Publication
WELCOME!
This publication is a one of a kind directory for businesses and organizations in Logan County. It lists
businesses and organizations that are active in this county and gives you the kind of contact information that
other directories are missing: Cellphone numbers, email addresses, and website URLs.
Please repay the advertisers in this directory by telling them you found them by their listing in this LOGAN
COUNTY BUSINESS DIRECTORY. And for that, we say Thanks!
Lincoln Daily News.com, Inc.
601 Keokuk St. Lincoln, IL 62656
Advertising: 217-737-7418 Karen
These Books are available
2014 - 2015LoganCountyBusinessDirectory AnLDNPublication
2014-2015
LOGAN COUNTY
LoganCounty's
BestSourceFor
CommunityNews
andAdvertising!
FREE
FREE
s.com
A GUIDE TO
LOGAN COUNTY
SERVICES AND
BUSINESSES
Includes
hard to find
:
It's Everywhere
in LDN!
with live links to websites
In Print
Online
INDEX:
page(s)
Developmental Disability Services 14
Heating/Cooling/Electrical